ONN-M9Q recessing machine work light
ONN-M9Q recessing machine work light
Recessing mounted machine work light is designed for industrial lighting and make the lamp integrated with machines.
Water and oil resistant, long-life ultra-bright LED work lights designed exclusively for the machine tool industry. With its compact and environmentally resistant design, its imperviousness to flying metal chips and oils makes these LED machine work lights a perfect solution for tooling machinery.
Feature
1.Using anodized aluminum lamp body and tempered glass, very durable.
2.IP67 rating, resistant to high pressure wash, coolants and detergents.
3.Use high quality LED chip, long life span and low decay.
4.Use milky cover, it makes light soft and low glare.
5.Recess mounting type save room and makes lamp integrated on equipment.
Application: engraving and milling machine, EDM, CNC machine tools, drilling and tapping machines, CNC machining centers, etc where need a waterproof light fixture for area lighting.
More details, please check the video link: recessing machine tool work light ONN-M9Q
As a 17-years professional supplier of led machine tool work lamp, ONN Lighting carries multiple sizes and work light models of aluminum and stainless steel construction, including warning lights, to fit your specific machine.
Product details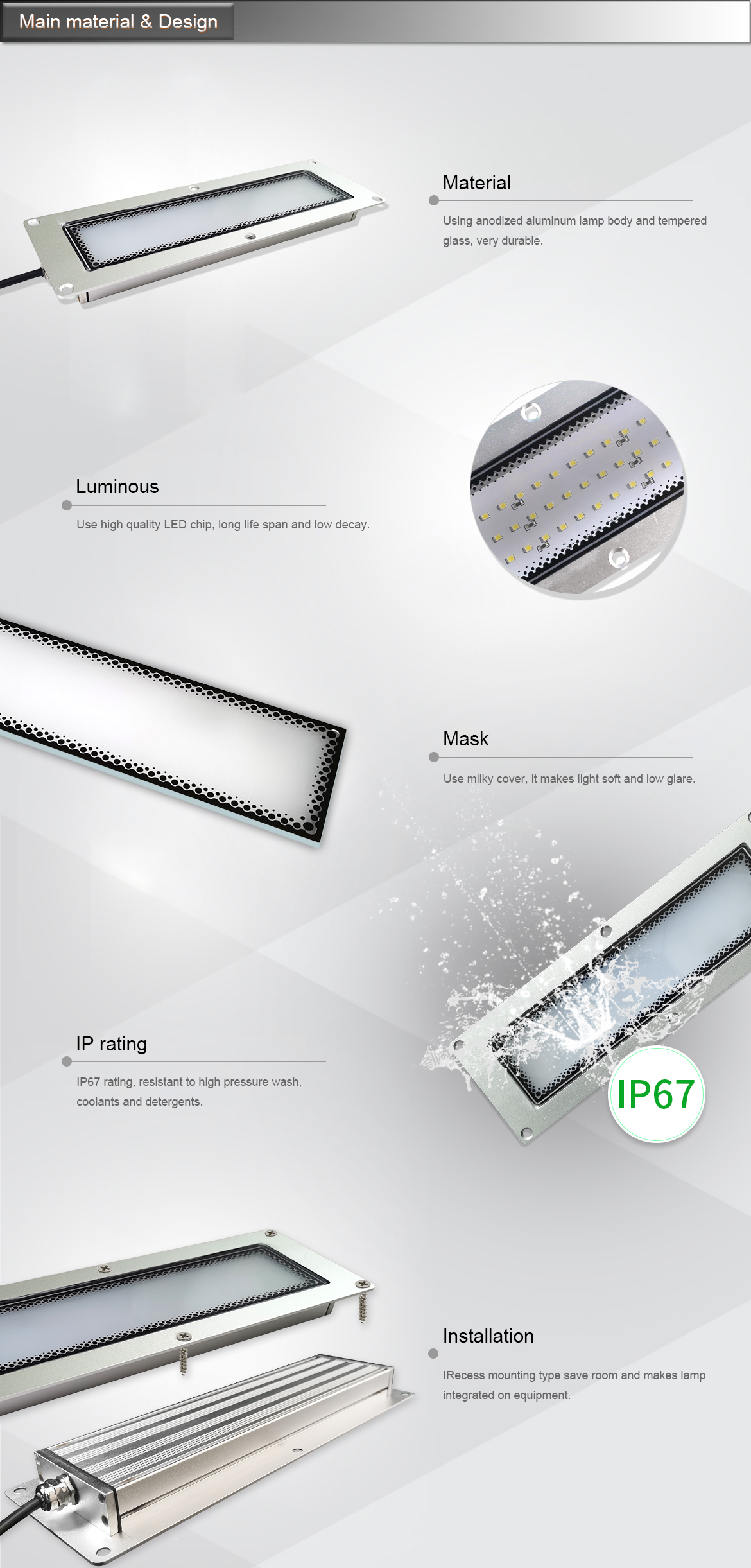 Structural Drawing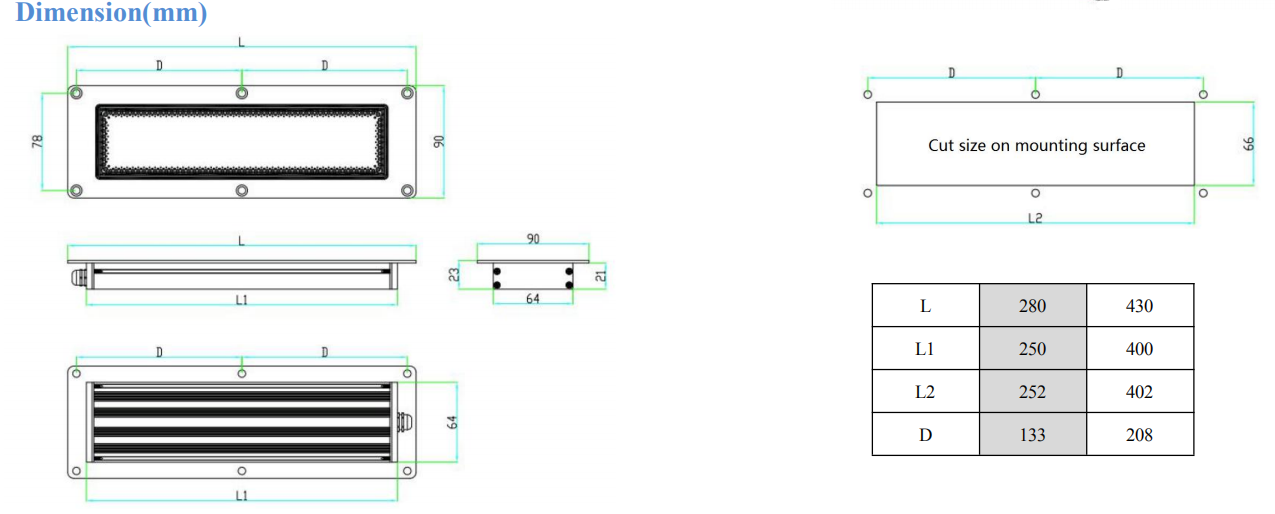 Order Info

| | |
| --- | --- |
| ①Model No. | M9Q |
| ②Voltage | |
| B | DC24V |
| ③Color Temperature | |
| 1 | 6000-6500K |
| 2 | 4000-4500K |
| 3 | 2800-3200K |
| ④ Length (Power) | |
| | 280mm(12W) |
| | 430mm(24W) |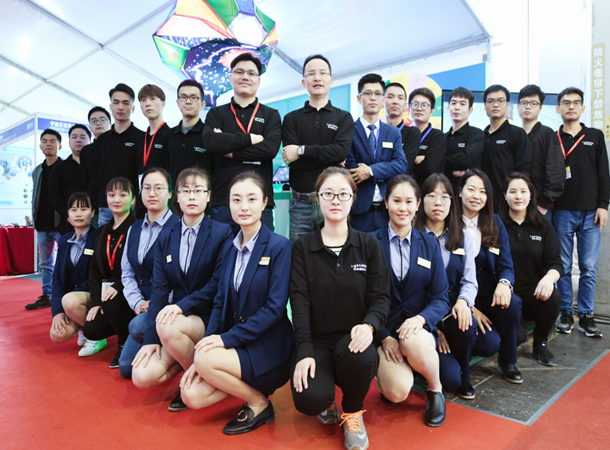 Want to ask questions, suggestions or business advice? We would be happy to contact you.