Signal Tower Light 24v Equipment Indicator Light Dia. 50mm ONN-M4-50
Signal Tower Light 24v Equipment Indicator Light Dia. 50mm ONN-M4-50
Its unique functionality is as brilliant as its elegant design. Particularly homogeneously and intensely illuminated signal levels show much more than other signal lights can. Individually definable colours indicate states, sequences or any other measurable events on machines and plants.
Maintenance-free LED technology
Adjustable colours through RGB LEDs
Intense light colours thanks to innovative light guide technology
Variants with IO link communication system
Versions with acoustic signal generator
Robust plastic housing
Prevents accumulation of dirt
Direct connection to machine voltage
Customising by means of design case
Product details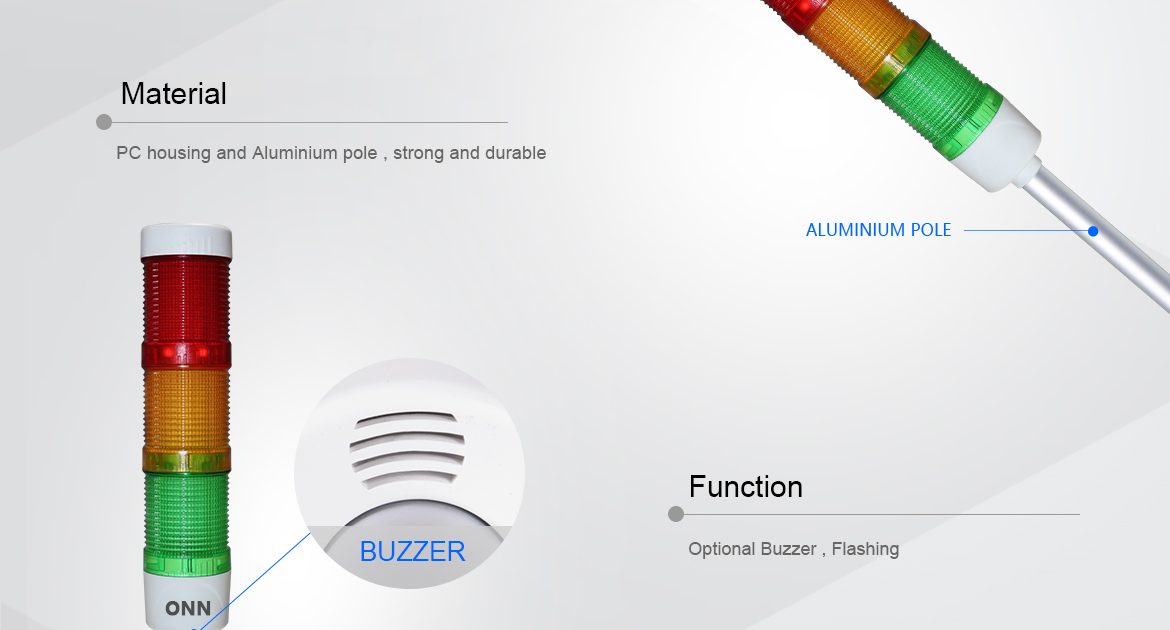 Spec. & Drawing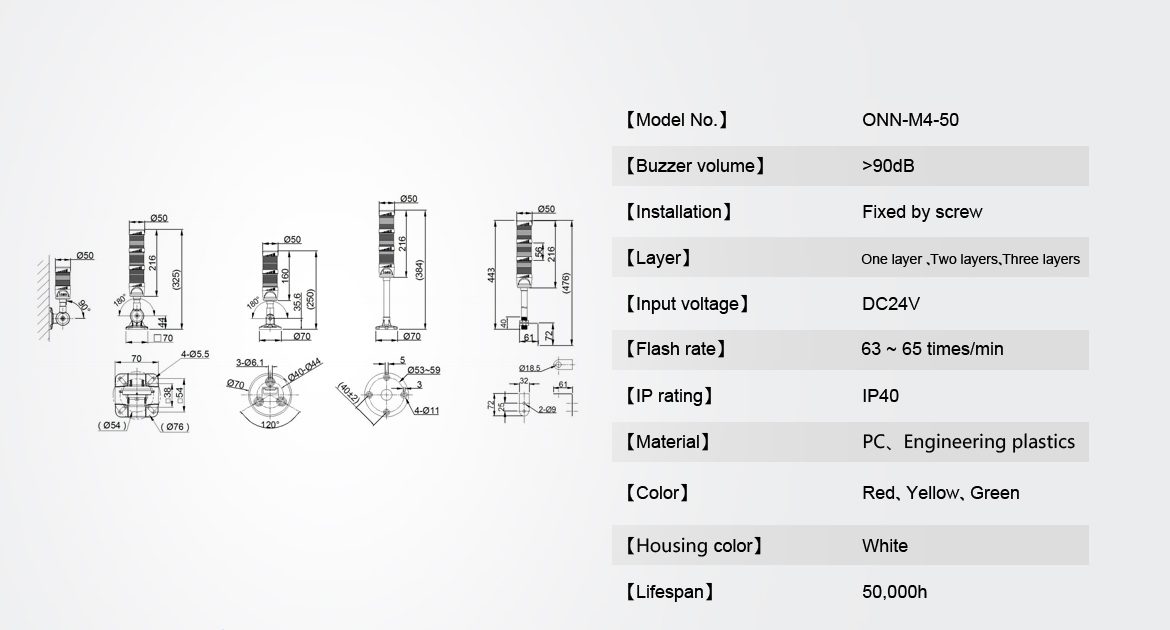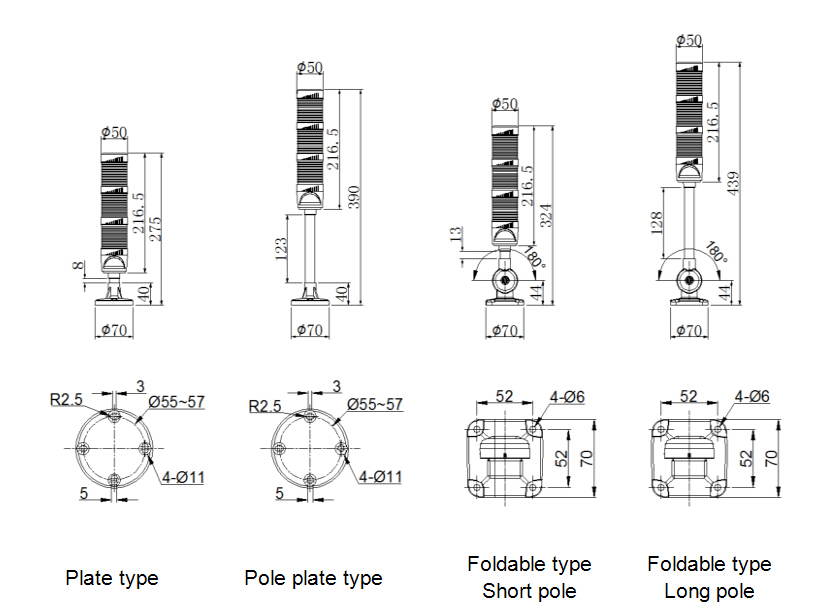 Order Info

① Layer
3
three-layer
② Mounting
A
Foldable type
C
Pole disc type
E
L-shaped bracket
③ Valtage
A
AC/DC 12V
B
AC/DC 24V
C
AC 100-240V
④ Function
B
Steady
F
Steady with buzzer
S
Red flash
C
red flash with buzzer
D
All flash
E
All flash with buzzer
⑤ Wire diagram
T
PNP&NPN
C
Contact type
⑥ Color
R
red
Y
yellow
G
green
⑦ Diameter: 50mm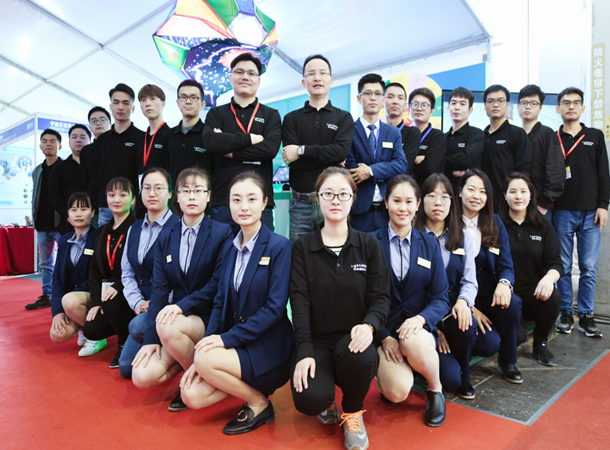 Want to ask questions, suggestions or business advice? We would be happy to contact you.