CE ROHS 24V/220V RYG LED stack light with Buzzer ONN-M4-50S
If you're looking for an efficient and easy way to improve your manufacturing process, consider using LED stack light.
As we can see, the signal tower light comprises light columns in different colours. In the event of a quality problem or fault, the operator can directly signal an anomaly. which will trigger the light and create an alert directly.
CE ROHS 24V/220V RYG LED stack light with Buzzer ONN-M4-50S
With smooth surface, 3 layers, 3 colors.
Buzzer optional, volumeis louder than 85dB.
High brightness LED chip, long lifetime and low decay.
Three kinds of base are available, easy to install.
Pole length can be customized.
Application: automated assembly line, automation equipment, security equipment, led encapsulation equipment, alarm system, SMT equipment, cnc machine tool, engraving machine, lathe, milling machine.
More details, please check the video link: led stack light ONN-4-50S
Besides, Andon Lights, Stack lights and Tower Lights are common names for color LED status lights. These are for material, maintenance and operator assistance needed call lights. These lights show steady or flashing states to give instant notification of a problem on the line or in the workstation.
In conclusion, LED stacklights are a low cost and effective tool for real-time visual factory and lean manufacturing. LED andon lights are essential for workplace productivity improvement.
As a 17-years TUV verified manufacture vendor of signal tower light and machine work light, ONN always try to provide customers with high quality products and competitive price. If you are looking for a reliable supplier, please feel free to contact us.
Data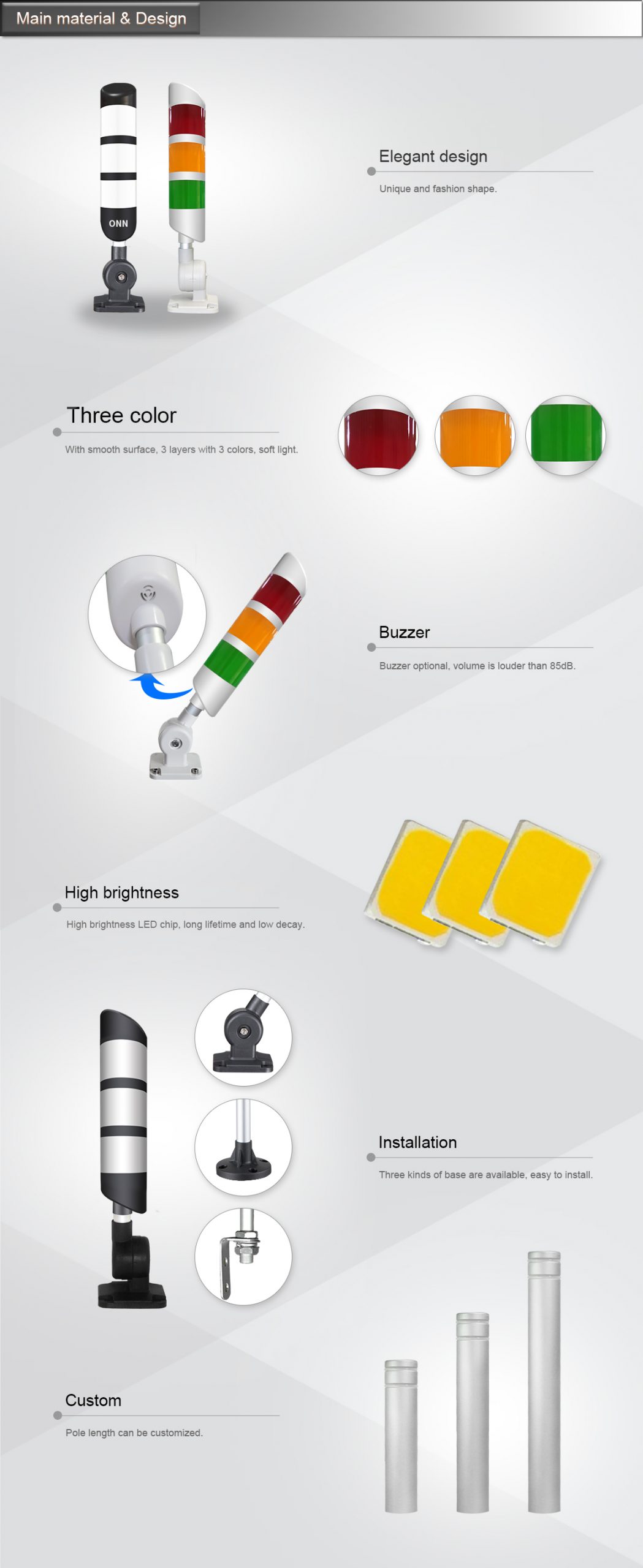 Structural Drawing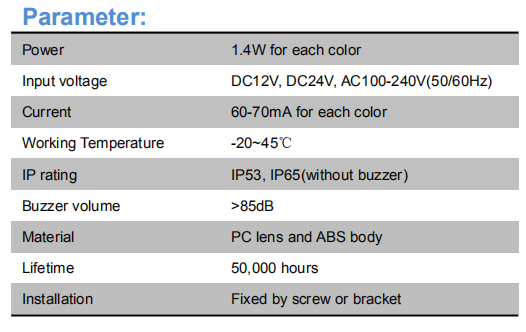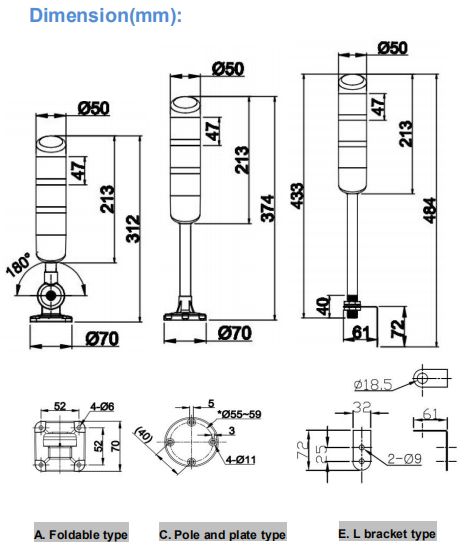 Order Info

① Model No.
M4-50S
② Number of Layers
1
One layer
2
Two layers
3
Three layers
③ Mounting options
A
Foldable
C
Pole plate
E
L shape bracket
④ Voltage
A
AC/DC 12V
B
DC 24V
C
AC100~265V 50/60HZ
⑤ Functions
B
Steady
F
Steady with buzzer
S
Red flash
C
Red flash with buzzer
D
All flash
E
All flash with buzzer
⑥ Connect type
T
PNP&NPN
C
Contact type
⑦ LED color
R
Red
Y
Yellow
G
Green
⑧ Diameter
50
50mm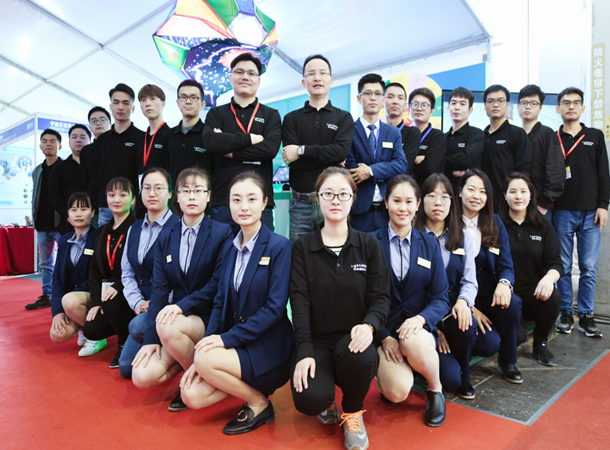 Want to ask questions, suggestions or business advice? We would be happy to contact you.