IP65 24/220V Flexible LED Gooseneck Work Light ONN-M3W
IP65 24/220V Flexible LED Gooseneck Work Light ONN-M3W
Machine interior lighting,the places which need local accent lighting such as carved machine,sparks machine, CNC machine . Workbench lighting, laser machinery, ceramic machinery and equipment, medical equipment, automated.
Feature of Gooseneck work light ONN-M3W
Anodized aluminum housing against heat, wear, IP65 .
Robust, resistant to any water, coolant and lubricants.
Fixed with base by screws
Flexible gooseneck arm can adjust freely . Pipe length can be customized.
4.5w, cri>75. 24v/220v dc/ac available.
0.75 cable, can custom plug.
Application: engraving machine, EDM, CNC machine and lighting for other machine tools
You can also check the details through the video link: gooseneck work light ONN-M3W
ONN's flexible machine work luminaires have traditionally been a reliable component of the machine tool industry. Designed and constructed to resist coolants, lubricants, and flying debris present inside machines, and they are easily to adjust the lighting direction and make better precision work.
If you want to know more about ONN flexible led work light, please chekc the video link: ONN Flexible led work lamp
As a 17-years professional supplier of led machine tool work lamp, ONN Lighting carries multiple sizes and work light models of aluminum and stainless steel construction, including warning lights, to fit your specific machine.
Product details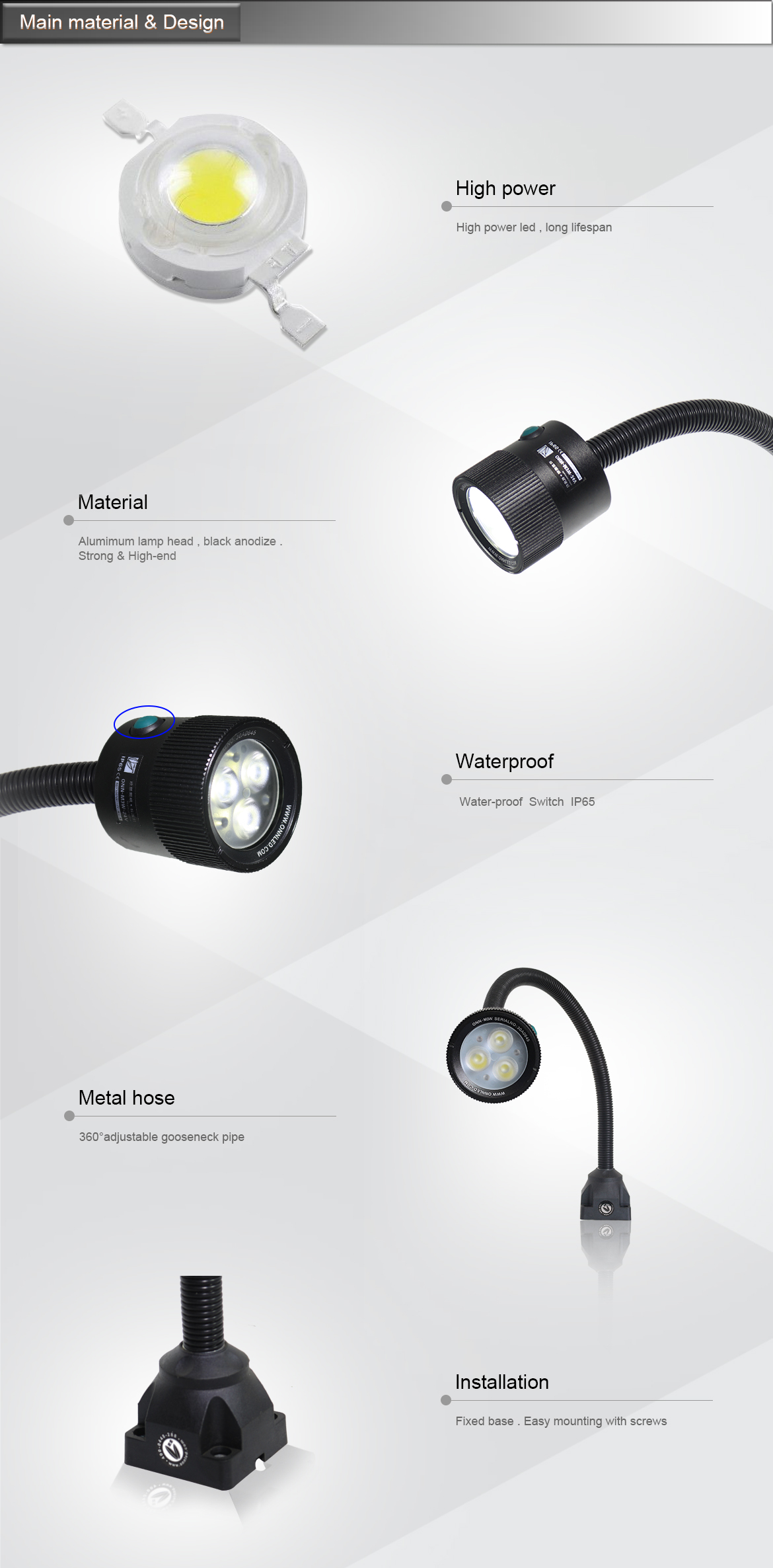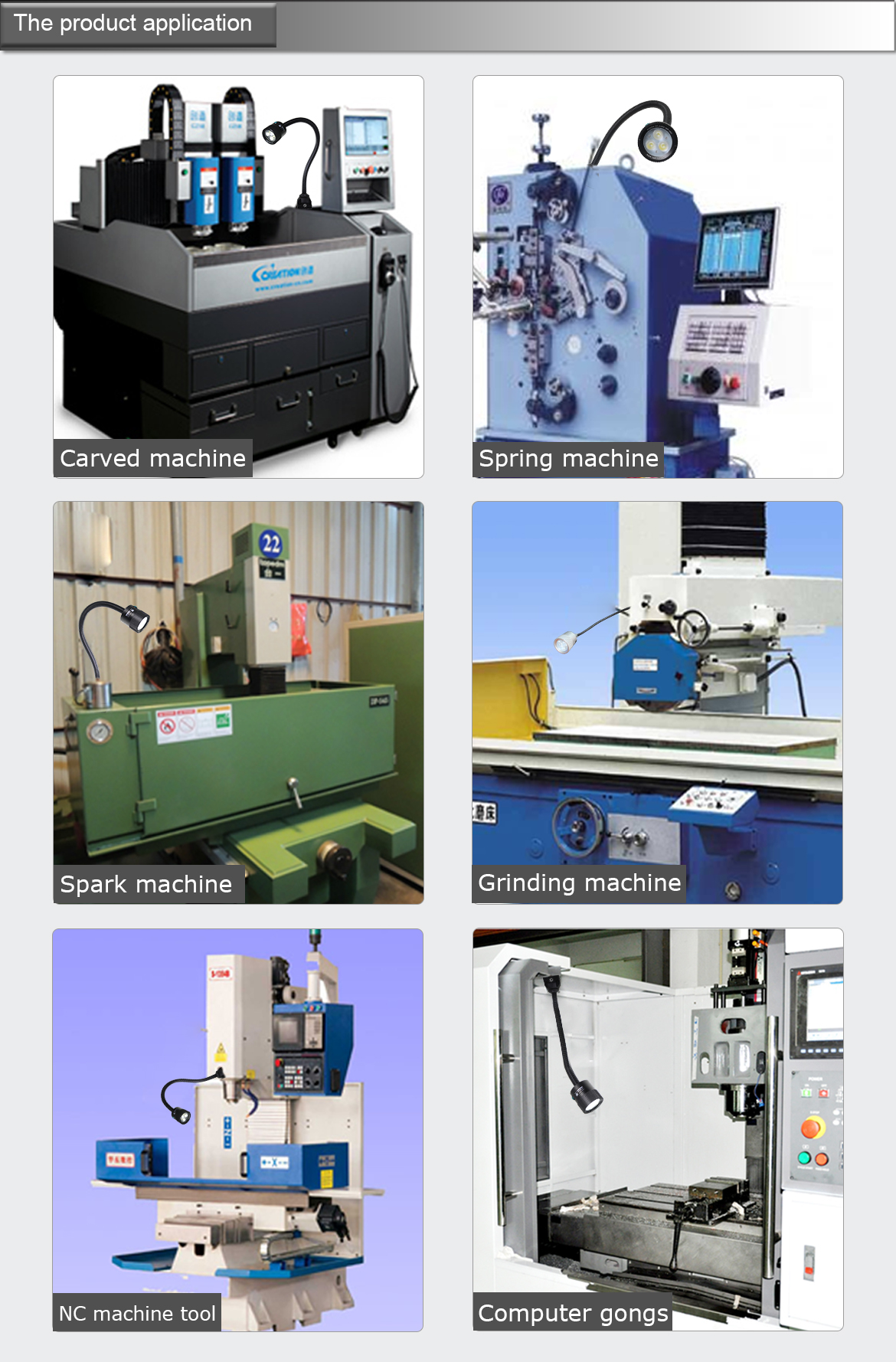 Spec. & Drawing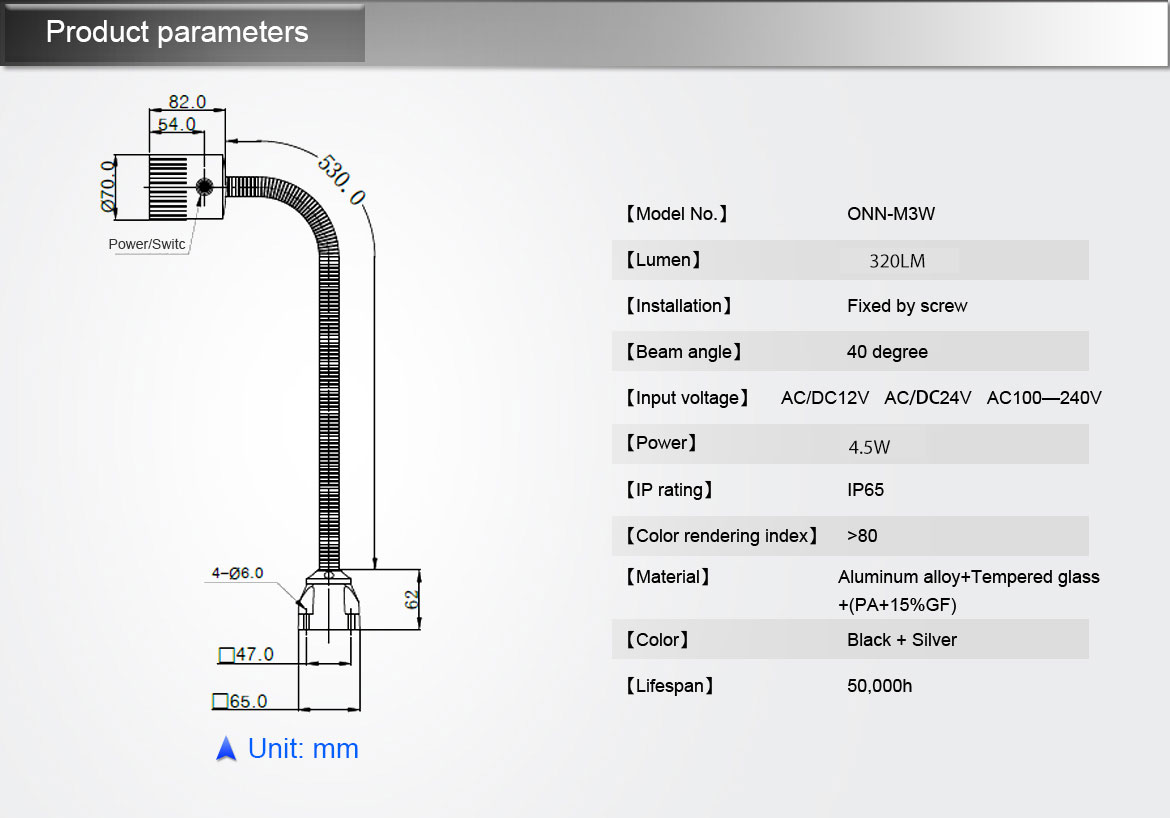 Order Info

① Voltage
A
AC/DC 12V
B
AC/DC 24V
C
AC 100-240V
② CCT
1
5500-6000K
2
4000-4500K
3
3000-3500K
③ Length of Hose
550
550mm
Custom other size
750mm / 450mm
④ Power
4.5
4.5W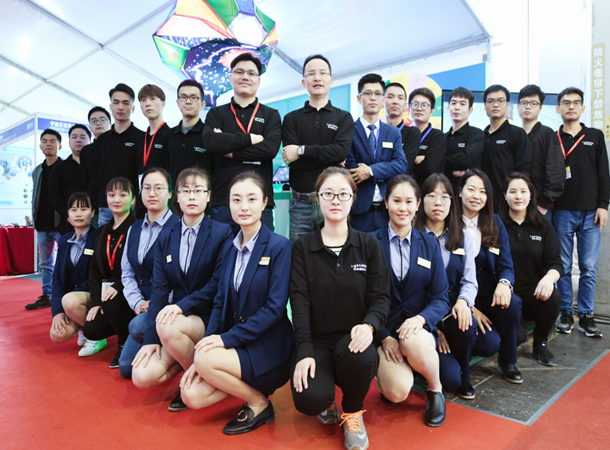 Want to ask questions, suggestions or business advice? We would be happy to contact you.