Widely use in Purification Space: dust-free plant,electronic factory,hospital,hotel ,office ,home , school , meeting room , dust-free plant of bakery and confectionery,plant of pharmaceutical fact .
Lights on both sides ,  primary ray is very soft after diffuse light through light guide plate .
Stainless steel / Aluminum frame , good heat dissipation
Ultra thin about 9mm .
Big allowance design, long lifespan capacitance, external driver, easy to replace once the driver failed.
Screw hole covered by white EVA foam after installed , ensure dustproof , rustproof and beautiful appearance .
Seamlessly install . No gap between the ceiling and panel once fixed . Totally dust proof and good heat dissipation
Product details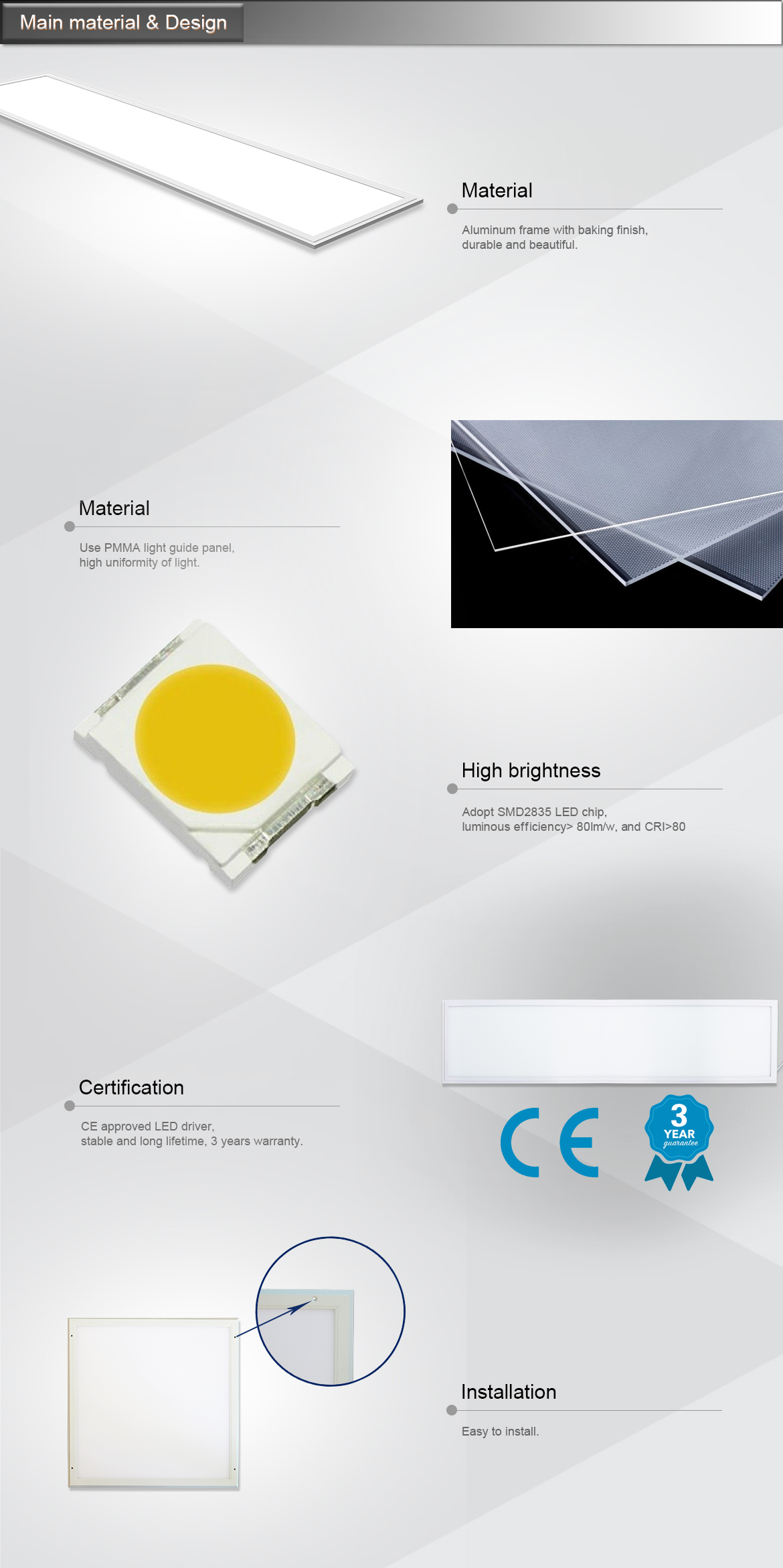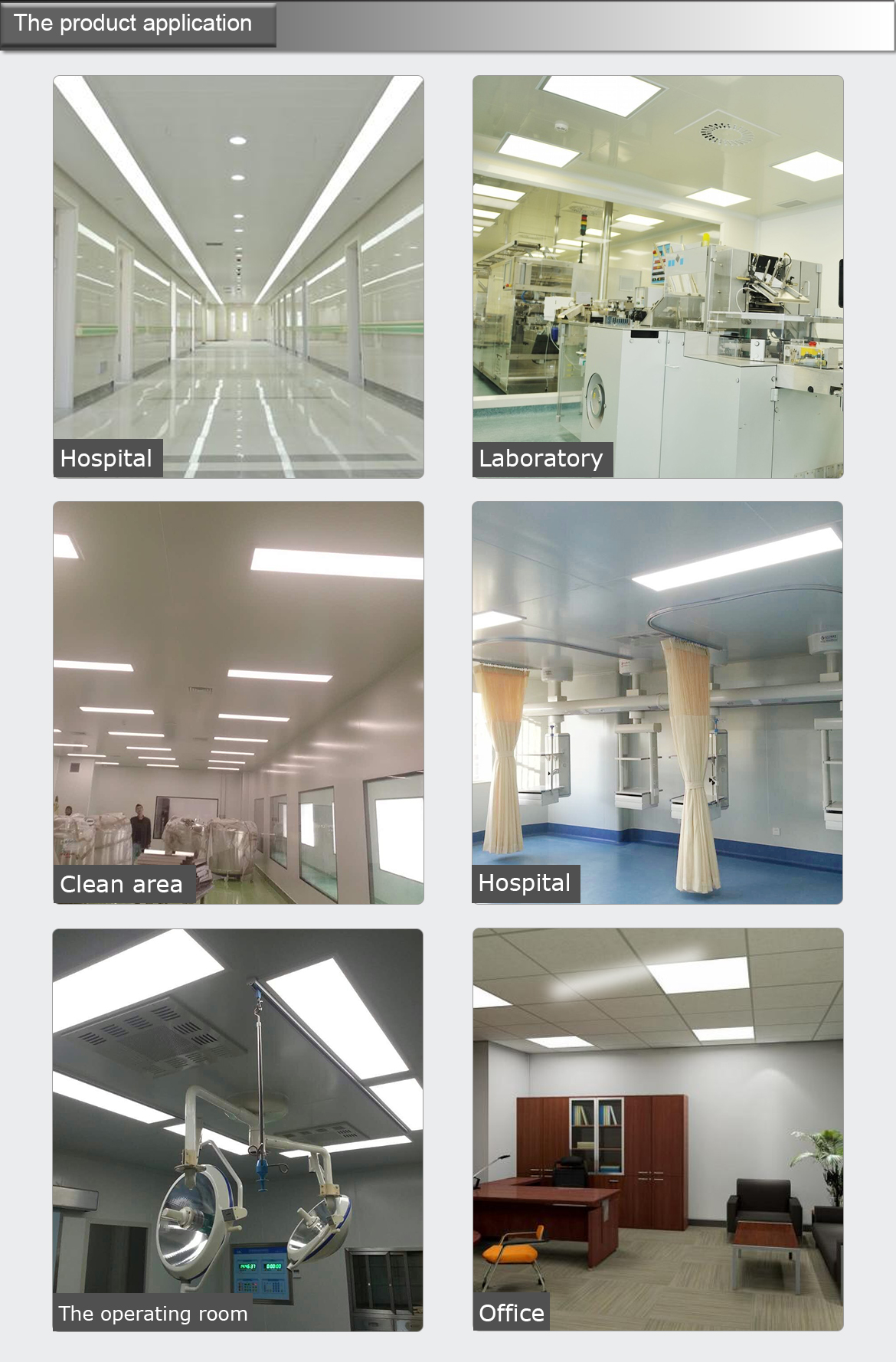 Spec. & Drawing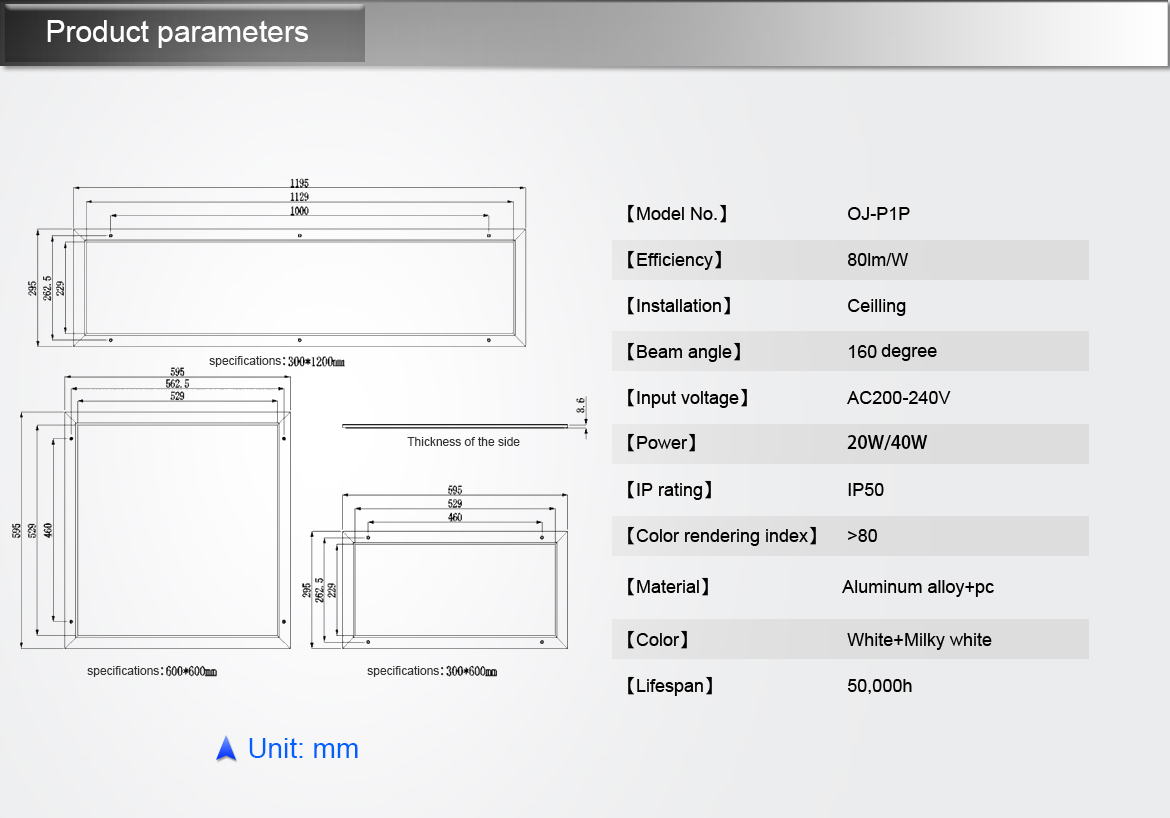 Order Info

① Voltage
C
AC 100-240V
② CCT
1
5500-6000K
2
4000-4500K
3
3000-3500K
③ Size
300*300
300*300mm
300*600
300*600mm
300*1200
300*1200mm
600*600
600*600mm
600*1200
600*1200mm
④ Power
12
12W
20
20W
40
40W
55
55W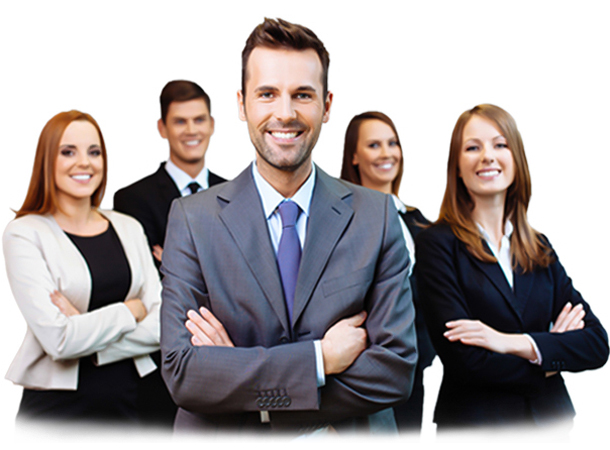 Want to ask questions, suggestions or business advice? We would be happy to contact you.