Our machine work light M9R has passed IP69 test. That means M9R machine light can be sprayed by high pressure and high temperature(80℃±5℃) water.
And we have done IP67 test for M9R machine light before. The lamp can still work normally after being immersed in 1m deep water for more than 30 minutes.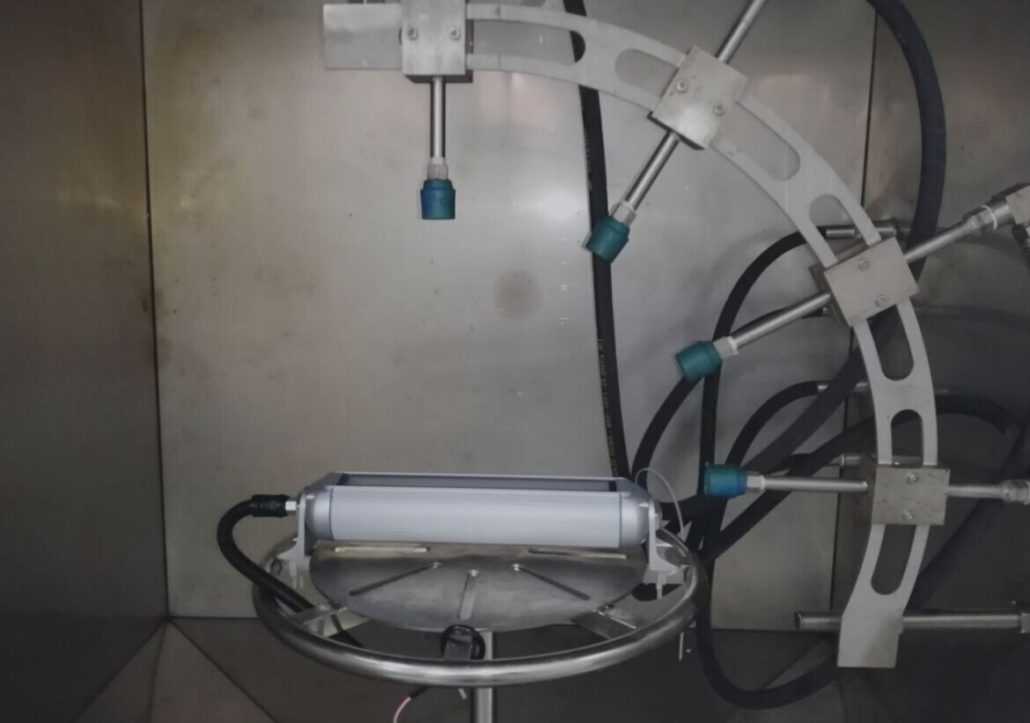 Why need M9R to be IP69 and IP67?
Because this lamp is designed for CNC machine,Coolant and lubricant splashes everywhere in machine chamber when CNC machine is working,
and sometimes high-pressure water flow is needed to clean the machine chamber.So a good CNC machine lamp should has high IP rating.
We are a manufacturer specialized in LED machine lighting, ISO9001 approved.And we have been in machine lighting for 14 years.
Our products are with good quality and affordable price. Customers who have used our lamps are very satisfied with our products and services.
First digit: Solid particle protection
The first digit indicates the level of protection that the enclosure provides against access to hazardous parts (e.g., electrical conductors, moving parts) and the ingress of solid foreign objects.
Second digit: Liquid ingress protection
The second digit indicates the level of protection that the enclosure provides against harmful ingress of water. The ratings for water ingress are not cumulative beyond IPX6. A device that is compliant with IPX7, covering immersion in water, need not be compliant with IPX5 or IPX6, covering exposure to water jets. A device that meets both tests is indicated by listing both tests separated by a slash, e.g. IPX5/IPX7.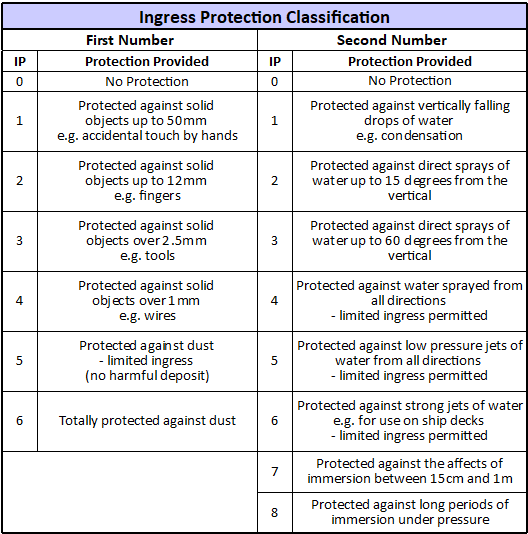 IP69 is the IP (ingress protection) code for a very high level of protection as indicated in IEC 60529 – Degrees of protection provided by enclosures (IP code).
https://onlion88.com/wp-content/uploads/2020/07/m9r-work-light-2.jpg
290
892
administrator
https://onlion88.com/wp-content/uploads/2016/12/ONN.png
administrator
2020-07-28 09:07:17
2020-07-28 09:16:51
IP69 and IP67 machine tool work light M9R